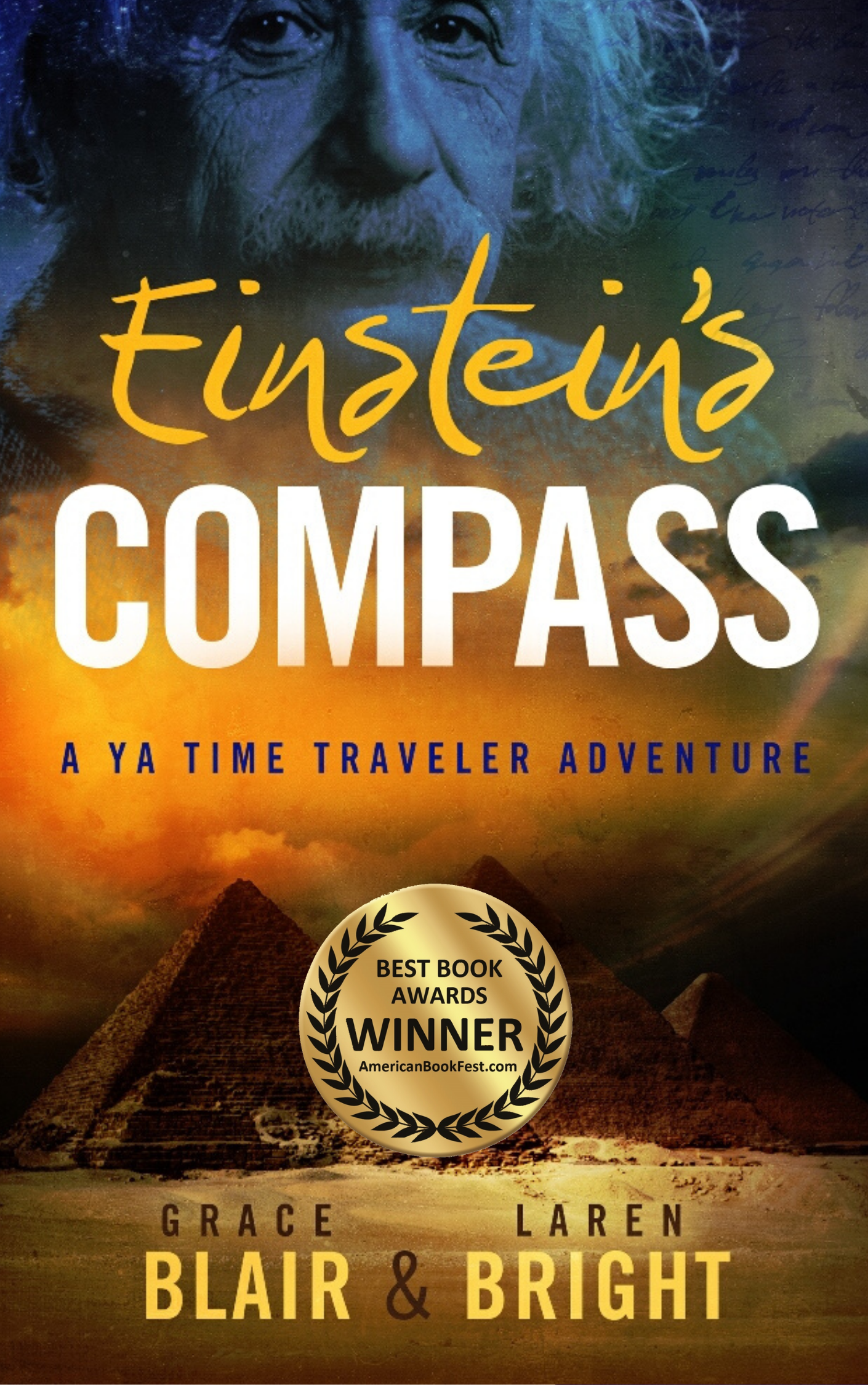 LOS ANGELES – American Book Fest has announced the winners and finalists of The 2019 Best Book Awards on November 13, 2019. Over 400 winners and finalists were announced in over 90 categories. Awards were presented for titles published in 2017-2019.
Jeffrey Keen, President and CEO of American Book Fest said this year's contest yielded over 2,000 entries from mainstream and independent publishers, which were then narrowed down to over 400 winners and finalists.
Winner – Fiction Young Adult 2019 Best Book Awards
Einstein's Compass: A YA Time Traveler Adventure
"…a riveting fantasy about soul-searching and growth which will keep young adult readers engrossed to the end."
—with credit to D. Donovan, Senior Reviewer, Midwest Book Review
What if young Albert Einstein had a magical compass that inspired his theories of relativity?
In Einstein's Compass: A YA Time Traveler Adventure, a young Albert is given a supernatural compass that allows him to travel through time and space, and find wisdom in other dimensions, including the lost city of Atlantis. But evil forces seek the power of the compass, including a monstrous, shape-shifting dragon from a different age. Can the compass protect Albert from such villainy?
Grace Allison Blair is an award-winning self-help and motivational author, and podcast host, who has assisted thousands to find their spiritual wisdom to solve everyday challenges.
Throughout her adult life, Grace became a serious student of the spiritual. She found that, often, psychological principles and practices were incomplete, but could be filled out by adding the missing spiritual component. Her approach was always to see practical applications for what she uncovered in the mystical. It was through immersing herself in this field of study and experience that she came up with her idea for her book, Einstein's Compass.
Keen says of the awards, now in their seventeenth year, "The 2019 results represent a phenomenal mix of books from a wide array of publishers throughout the United States. With a full publicity and marketing campaign promoting the results of the Best Book Awards, this year's winners and finalists will gain additional media coverage for the upcoming holiday retail season."
Winners and finalists traversed the publishing landscape: HarperCollins, Penguin/Random House, Simon and Schuster, Houghton Mifflin Harcourt, TarcherPerigee, New World Library, Hay House, Rowman & Littlefield and hundreds of Independent Houses contribute to this year's outstanding competition!
Keen adds, "Our success begins with the enthusiastic participation of authors and publishers and continues with our distinguished panel of industry judges who bring to the table their extensive editorial, PR, marketing, and design expertise."
American Book Fest is an online publication providing coverage for books from mainstream and independent publishers to the world online community.
American Book Fest has an active social media presence with over 138,000 current Facebook fans.