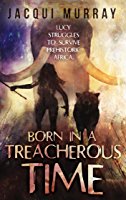 I am offering my blog to my friend Jacqui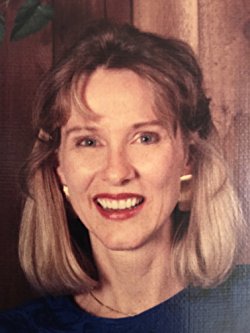 Murray to assist her in launching her latest creation, "Born in a Treacherous Time".  Jacqui will post a question on this blog on Monday, June 11, 2018. Join in the fun by signing up for my blog.
Jacqui Murray is a prolific author an adjunct professor in tech ed, Master Teacher, webmaster for four blogs, an Amazon Vine Voice reviewer, CAEP reviewer, CSTA presentation reviewer, freelance journalist on tech ed topics, and a weekly contributor to TeachHUB. You can find her resources at Structured Learning. Read Jacqui's tech thrillers, To Hunt a Sub and Twenty-four Days here on Amazon. Also, read her new series, Man vs. Nature, starting with Born in a Treacherous Time.
The book's plot is similar in key ways to … Jean M. Auel's The Clan of the Cave Bear–Kirkus Reviews
https://www.amazon.com/dp/B07CTCR944
Synopsis
Born in the harsh world of East Africa 1.8 million years ago, where hunger, death, and predation are a normal part of daily life, Lucy and her band of early humans struggle to survive. It is a time in history when they are relentlessly annihilated by predators, nature, their own people, and the next iteration of man. To make it worse, Lucy's band hates her. She is their leader's new mate and they don't understand her odd actions, don't like her strange looks, and don't trust her past. To survive, she cobbles together an unusual alliance with an orphaned child, a beleaguered proto-dog who's lost his pack, and a man who was supposed to be dead.
Born in a Treacherous Time is prehistoric fiction written in the spirit of Jean Auel. Lucy is tenacious and inventive no matter the danger, unrelenting in her stubbornness to provide a future for her child, with a foresight you wouldn't think existed in earliest man. You'll close this book understanding why man not only survived our wild beginnings but thrived, ultimately to become who we are today.
This is a spin-off of To Hunt a Sub's Lucy (the ancient female who mentored the female protagonist).
"Murray's lean prose is steeped in the characters' brutal worldview, which lends a delightful otherness to the narration …The book's plot is similar in key ways to other works in the genre, particularly Jean M. Auel's The Clan of the Cave Bear. However, Murray weaves a taut, compelling narrative, building her story on timeless human concerns of survival, acceptance, and fear of the unknown. Even if readers have a general sense of where the plot is going, they'll still find the specific twists and revelations to be highly entertaining throughout. A well-executed tale of early man."
–Kirkus Reviews
Grace Allison is an award winning self-help and motivational author who has assisted hundreds to find their spiritual wisdom to solve everyday challenges.
Latest posts by Grace Allison (see all)