🏆Just Say WOW! Lubbock's Winner Of Alignable's SmallBiz Story Search Revealed Today
Today's a big day for the great storytellers in our network!
After reviewing thousands of funny, emotional, and inspirational entries, plus heartfelt comments from our members, we're happy to announce the local small business people who've just won the first phase of our WOW-Worthy SmallBiz Story Search.
🥁Drumroll, please! 🥁
Lubbock's Best Small Business Storyteller for 2019 is Grace Allison of Modern Mystic Media!
And here's the winning entry:
Why Courage and Creativity are fundamental when Change happens My journey of courage and creativity began In 1989 when doctors pronounced me with cervical cancer. When I learned the diagnosis, I called in the Light and imagined I felt the he….
Best Stories From Your Local Business Community
Criteria focused on the overall quality of the story compared to other local entries. Funny, emotional, surprising, inspirational or otherwise unforgettable stories rose to the top, via member likes, and judging panel input.
Our aim was to showcase many real stories from small business life and our impressive contest entrants truly delivered!
We were thrilled to see countless stories that reflect the resilience, dedication, and humor small businesspeople tap daily to make their dreams a reality and bolster their local economy. Many stories also included small business advice that could benefit any business owner.
Badge Enhances Business Networking on Alignable
Lubbock's winner has received a personalized badge to celebrate this major achievement.
The badge can drive more prospects, visibility, and recognition on our Alignable network for the rest of 2019 and beyond.
Beyond the badge, all local winners are automatically entered into the semifinalist phase of our competition — state or provincial winners for the U.S. and Canada. Semifinalists will be named next month.
Upcoming Vote For Top 10 Stories & $23K In Prizes
Once semifinalists are revealed, North American voting will commence helping choose the grand prize winners, one each for the U.S. and Canada, as well as eight runners-up.
Each national winner will receive a lifetime Alignable premium membership, valued at $10,800. Runners-up will each be given six months of free premium memberships, valued at $180 each. In all, over $23,000 worth of prizes will be awarded.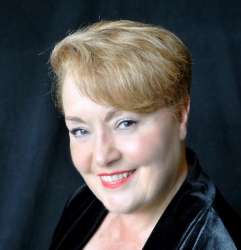 Latest posts by Grace Allison
(see all)