What makes a writer and their brand? For me, I am wounded healer. I use my life experiences of physical, mental and emotional pain to convey through story of how to change what could be a roadblock in life to one of creative change. Like Einstein in his fictional story, I use my inner spiritual compass to lift above my life circumstances to give my reader a new perspective in their life experience. Like Don Quixote,I dare to dream the impossible dream. To fight the unbeatable foe which in Einstein's Compass was a dragon of immeasurable dark power. To be brave to face what could be a failure to follow the star of light that shines within me so my readers can see themselves as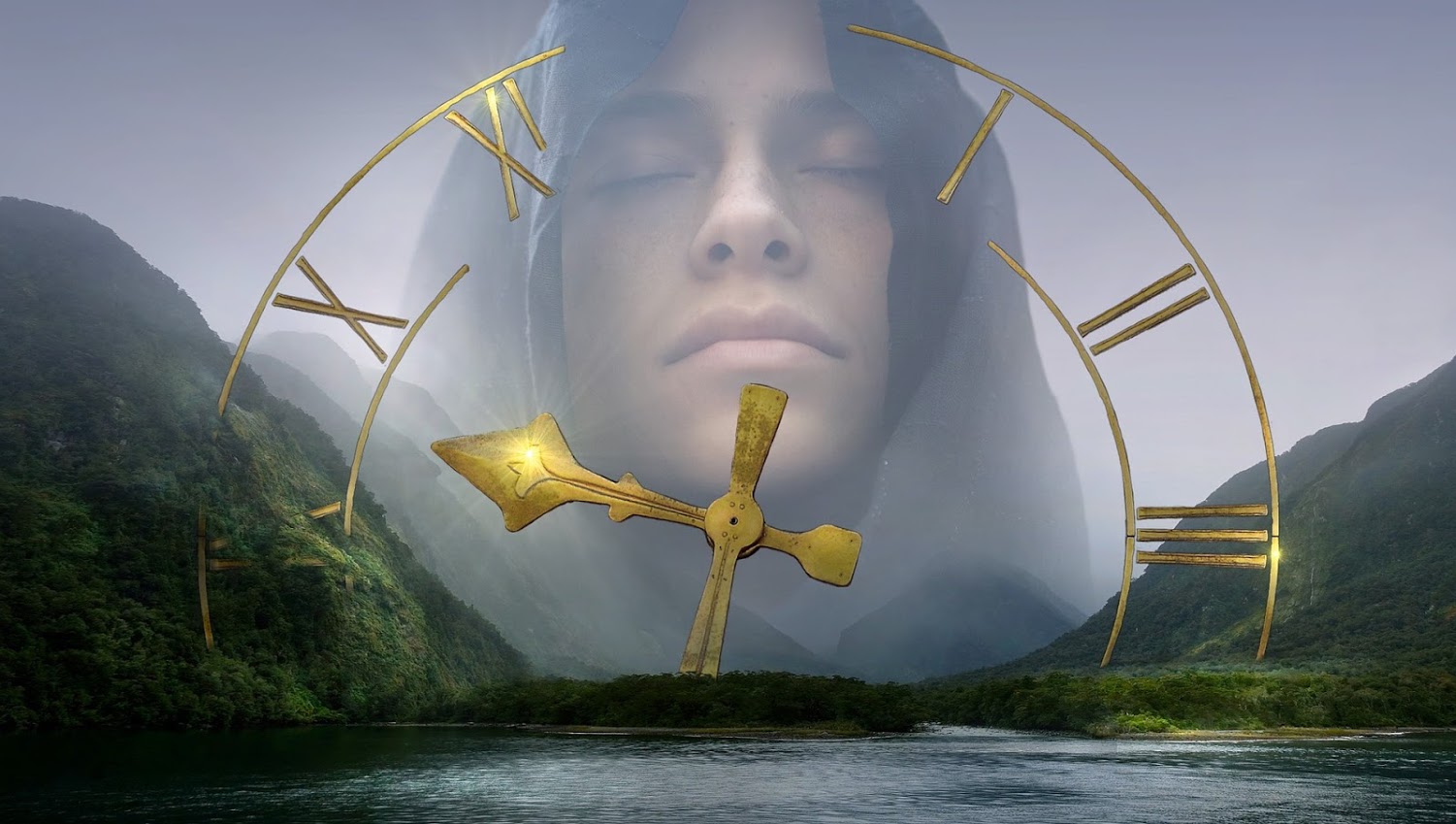 they have never experienced before. In writing Einstein's Compass I found the courage to write a story beyond myself. I will continue my quest to dream to march for a heavenly cause and share the depths of my soul and through story uplift my readers. That is my pledge to you.
The Spiritual Compass
Johann jerked back into awareness in the Garden of Remembrance and gasped, "I was there, at school. With Werner!" He shook his head as if to clear it, then frowned, puzzled. "He was holding a… a gun. I think I scared him."
Standing next to the bewildered journeyer, Moses smiled. He reached his arm around the boy's shoulder and drew him closer to his side. The brown-eyed sage gazed down at Johann.
"You did well. Your appearance prevented Werner from making an unwise choice." Moses glanced at the crystal viewing Portal that sat on the grass nearby. "What was it like for you, traversing through time?" he asked.
Johann's eyes misted. "It was a lot like you and Jesus told me it would be. The HU sound surrounded me, and I was filled with… joy. I floated on purple light through what felt like a door. It was like moving to another room." Johann furrowed his brow as he worked to remember. "Suddenly, I found myself back in Germany. I was riding a bicycle." Johann's gaze took on a faraway look as he reflected. "It seemed like a dream, and I told Werner to forget the compass and leave Albert alone." The boy snapped himself back and looked at the master. "The next moment, I was here."
Moses smiled, "Excellent. Sounds like your first return to the physical world was reasonably pleasant for you."
Johann flushed with praise. Then his face became serious. "Why is Albert's compass so important, Moses?" Though a relative newcomer to the astral realm, Johann had acclimated quickly. He no longer stared wide-eyed at the celestial beings who visited this place often, and he had come into acceptance of his new life with remarkable ease thanks to the compassion and abundance of love accorded him by all he met.
Moses directed him to the bench next to the oak tree and gestured for him to sit. "What do you know about the compass, Johann?"
The novice sat and considered the question. Johann tapped his lips with one finger, then, after a brief pause, said, "Usually a compass is used to find your way. It points to the magnetic north of the Earth so you can get your bearings." He paused again. "But I have seen Albert's compass do magical things. So, I'm guessing this is no ordinary device."
Moses smiled and nodded. "It is indeed quite unique. Albert's compass, when used with love, can create supernatural occurrences." Moses smiled again at Johann and said, "Think back to when Albert first showed you the compass and you saw the number thirty-three projected from it into the air before you."
Johann's eyes glimmered at the memory. "We were just young children when that happened. In fact, we had just met. How did you know about the number?"
Moses smiled, "Let's just say that I have been aware of you and Albert for a long time. Now think of what Albert did that caused the number to appear."
Johann's face lit up as the memory returned. "I think Albert put the compass to his chest. He said he loved his papa for giving him the compass. Then it happened."
"Yes, yes that's it," Moses said approvingly.
Johann became quiet. He thought back to when they used the compass at the monastery on Mary Magdalene's feast day. "We won a relic scavenger hunt at a monastery once, too. Albert saw Saint Mary Magdalene, and she helped us find our way. Was that the compass too?"
Moses nodded. "Albert's compass is for finding true spiritual north, for showing the direction in the realm of the spirit as a physical compass does in the natural world."
As they were talking, Jesus approached, and Moses motioned for him to join them. "Young Johann had some questions about the compass, my Friend. Perhaps you can add some explanation."
Jesus smiled as he eased himself down on Johann's other side. "Ah, an interesting topic, indeed." He stroked his beard as he considered what to say. Arriving at the angle he wanted, he asked Johann, "Do you know the story of the Ten Commandments that Moses received from God?"
Johann nodded. "Of course. Moses went up onto a mountain, and God delivered to him a stone tablet upon which were written ten rules to guide people's lives. Things like not to steal, or murder. Not to lie. Things like that."
"Right, the Ten Commandments were rules to guide men. You might say they were like a compass for men to use to make good choices."
"So, Albert is learning to find his way, and his compass will help him."
Jesus and Moses smiled at each other. "Yes… that's exactly right. And it has other powers as well—almost incredible powers—which we will discuss at another time. But for now, you have the basic idea."
Then Moses became serious. "But some forces would use these powers to set humankind on a different course. They have made it their mission to acquire the compass."
As the impact of what Jesus said sunk in, Johann jumped to his feet. "I have to tell Albert. I have to help him!"
Great loving radiated from Jesus' eyes, and he reached out and gently grasped Johann's arm. "Easy, Johann. We were hoping you would want to help Albert, and we will assist you in doing just that. Albert has an important mission for the world—and you are destined to play a part in it as well."
Moses nodded. "However, there is more you must learn before you can help your friend. There are rules and boundaries—for both sides—that must not be crossed."
Jesus nodded. "And so, you can see, my friend, we have work to do."
Now available in paperback, Kindle and audiobook
https://www.amazon.com/dp/B07KRMNPZK/ref=cm_sw_em_r_mt_dp_U_JaYTCbXXXE2AZ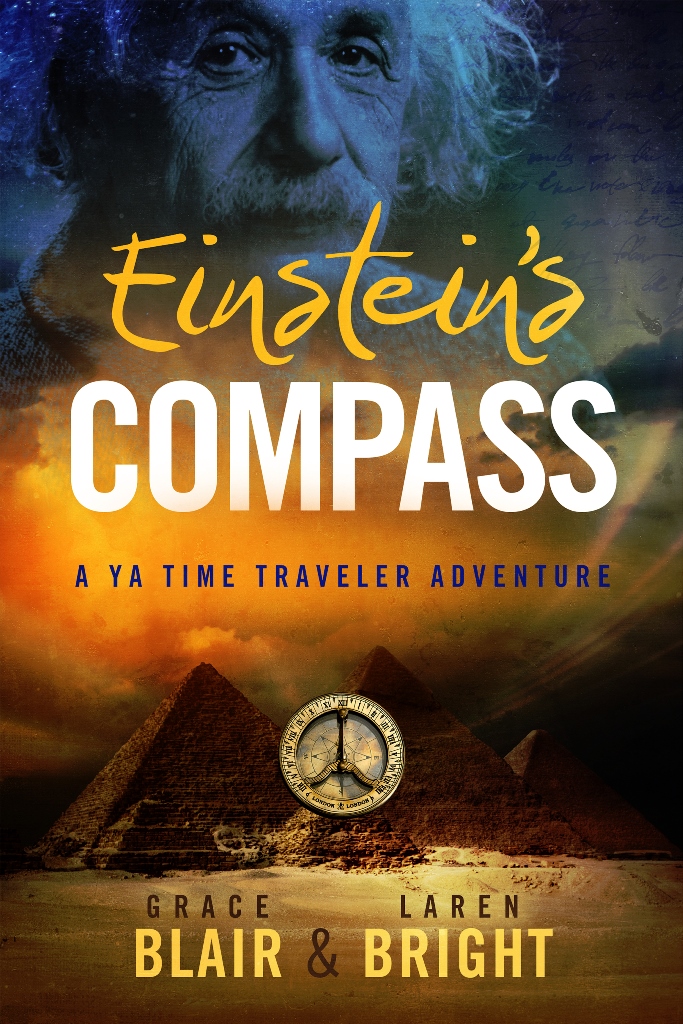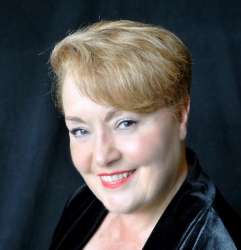 Grace Allison Blair is an award-winning self-help and motivational author who has assisted hundreds to find their spiritual wisdom to solve everyday challenges.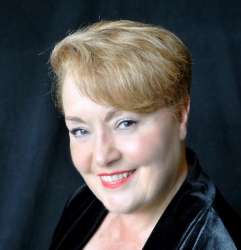 Latest posts by Grace Allison (see all)